Unleashing the Power of Zuper Hi-Life Wear Liners: A Game Changer in Industry Standards
As we move into the future, we're constantly seeking ways to innovate, to enhance our processes, and to provide unbeatable value to our customers. Today, we're thrilled to introduce you to a truly groundbreaking product in our line-up: The Zuper Hi-Life Wear Liner. This isn't just an addition to our range—it's a revolution that's poised to redefine industry benchmarks.
Engineered using our unique patented process, the Zuper Hi-Life Wear Liner brings together the formidable strength of high-density carbide systems and the adaptability of mild steel. The result is a liner offering an ultra-abrasion resistance that outpaces AR400 steel by an impressive tenfold. But here's the best part—it achieves this remarkable feat at just a fraction of the cost. The high-performance Zuper Hi-Life Wear Liner isn't just an investment in quality; it's a smart financial decision that delivers exceptional return on investment.
But we didn't stop there. We've designed the Zuper Hi-Life Wear Liner to sport a low coefficient of friction, promising an unmatched wear resistance that remains consistent in any direction. This element of the liner's design ensures a uniform hardness and microstructure, translating into extraordinary durability. Your operations won't just be efficient—they'll be virtually invincible.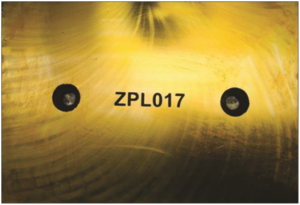 Choosing the Zuper Hi-Life Wear Liner means opting for unmatched performance, unparalleled durability, and uncompromised cost-effectiveness. It's about choosing a product that's been engineered with precision, passion, and a deep understanding of the industry's needs.
We invite you to experience the power and potential of the Zuper Hi-Life Wear Liner. Feel the impact it can have on your operations, the difference it can make in your productivity, and the mark it can leave on your bottom line. Reach out to us today, and let us help you take your operations to an entirely new level. The future of industry performance is here, and it's called the Zuper Hi-Life Wear Liner.