Defence Products
ZUPER Ballistic Armour Shield
Zuper-2003 Ballistic Armour Shield
The shield's flat design offers a clear viewport and complete body covering, while its low weight and protective layer aid the soldier's quick movement.
Zuper - 2002 Ballistic Armour Shield
Zuper-2002 Ballistic Armour Shield is a hand-held curved shield that incorporates a well-positioned gun port that allows soldiers to conveniently and comfortably get into a firing position against threats
Zuper - 2004 Ballistic Armour Shield
The Shield is built with ceramic composite armour and has a camera installed on the frontal layer of the shield for surveillance and tracking purpose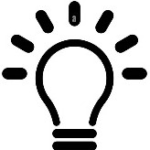 Zuper - 2001 Ballistic Armour Shield
The shield is highly rugged and water-resistant. It incorporates 600 LM LED lights that have three mode options and have a 4-6 hours battery backup. Its detachable shoulder sling can be used for carrying the shield for long durations.
ZUPER Handling And Support System
The shield comes with a padded rubber grip handle for comfortable handling and usage. The handles are cleverly constructed so that they are ambidextrous and also include a harness that enables the user to hold the shield on their shoulders with a load distribution of shields.
IMCO Alloys & Co. KG © 2022 Data Protection Imprint and legal notice